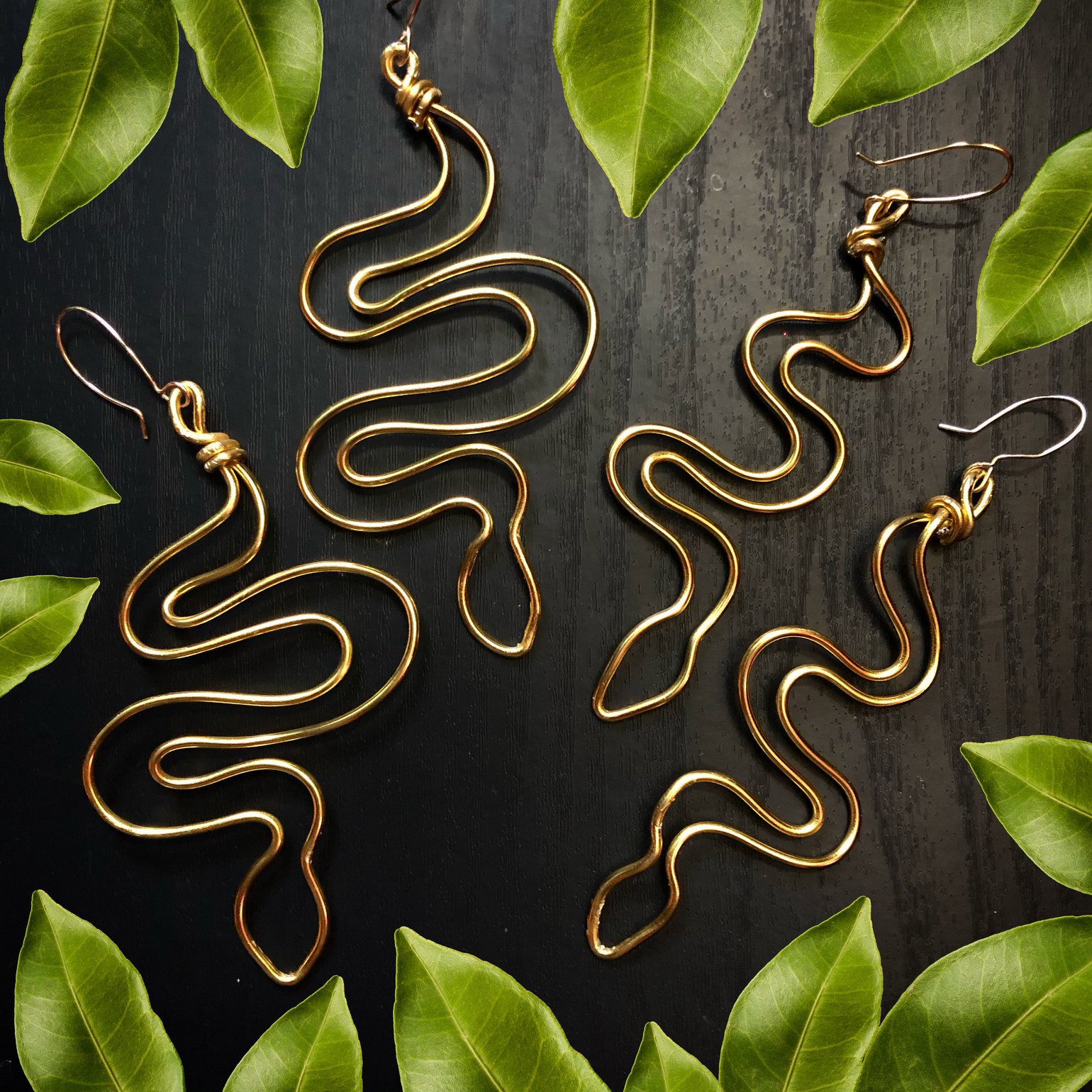 Snake Medicine Earrings
$

28.00
---
Snake medicine speaks of transcending personal pain, gaining a sense of security in the midsts of instability, and learning how to renew without having to replace. The teachings of this animal urge us to not give up on or throw out that which may still be quite useful. When snake medicine glides into your life, it is time to schluff off the old pattern so that the new design can pulse with the most current energy. It is time to listen to your body's discomfort and locate the real source of the pain. Snake, unlike dragonfly or butterfly, does not transform herself into a completely new shape. She molts; a process of gliding through old dead cells to emerge improved and renewed with its original design intact. This molting process, when applied to healing, can range from mildly irritating to debilitating contractions of violent pain depending on the lessons being presented. What do we do with pain? How can we end it? Snake says, don't run from it. Turn around and move into it. Snake unlocks her jaws and swallows life whole. Confronting pain is the only way to completely dissolve it. Snake teaches us that the basic function of pain is to teach us of the true reality of life outside delusional social conventions. That reality is a silent experience beyond words. It is in this silence that healing occurs.
Each pair will vary.
Please allow time for production and for your order to be shipped. As there are many orders in que and one person making. Every item is made with life care and intention, respect for the creative process is much appreciated. We are no machines here in life or live. Slow fashion honors the process of life that is artistic ebbs and flows. Thanks for understanding.
---